3. She keeps her hair clean.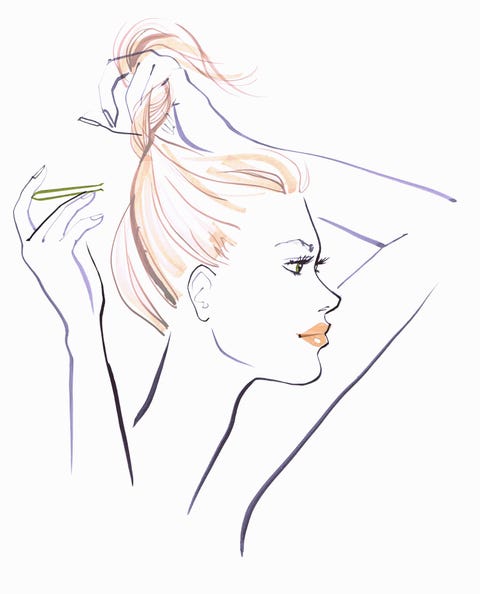 We're sure you've heard a lot about the No-Poo movement (basically not shampooing your hair to preserve your natural oils), but Cristophe Salon Newport Beach owner Scott Fontana urges you to listen to your hair. "As long as women are using quality products, they can benefit from more frequent washing," he explains. "It reduces split ends, provides great moisture, and gives hair an overall clean and shiny look."
Not sure how often to lather up? Jeffrey J. Miller, M.D., assistant professor of dermatology at Pennsylvania State University College of Medicine suggests these straightforward rules: Wash daily if you live in a city with pollution or humidity, or work out daily. Wash every few days if you live in a rural environment away from pollutants, or an especially dry climate. And if your hair is normal or combination, with dry ends and oily roots, you should split the difference and wash every other day.