8. She limits her time in the sun.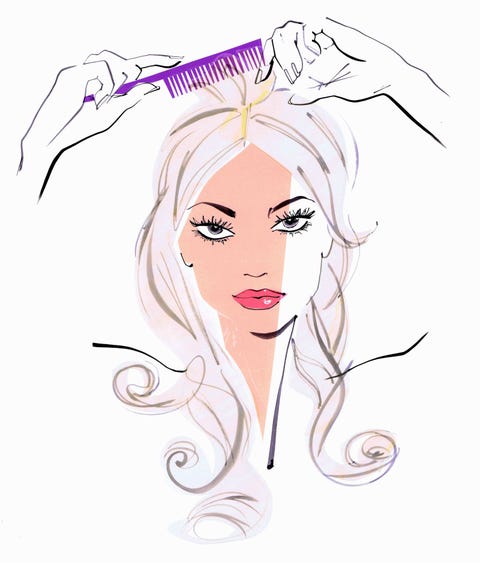 You see the damage that a day without sun protection does to your skin, but even though your hair suffers just as much, it can be harder to tell. To prevent sun damage, Rik Rak Master Stylist Marcelo suggests applying a leave-in conditioner at least every other day. Careful application from mid-shaft to the ends of hair can combat damage from the summer big three — UV rays, wind, and saltwater.
And if you're headed to the beach where the heat will be coming at you from all directions, spritz a generous application of heat protectant with SPF onto damp hair before going out, followed by a reapplication after swims — same as you would do for your skin.