A cat whose story went viral when his original family asked for him to put down after he walked 12 miles from his new home to join them, has been placed with a new family.
Toby, a seven-year-old ginger's original family had given him away to another one, because they did not want him anymore. But the feisty felin
e navigated the long journey back to his original home in Raleigh, North Carolina, so that he could be with them again.
Rather than welcoming him back, his original family took him to a local animal shelter and asked if he could be euthanised.
However, instead of putting him down, the shelter made a call to animal protection charity, Society for the Prevention of Cruelty to Animals (SPCA), who took him into their shelter to be rehomed.
When Toby first arrived at their shelter he was "laid back and "people-friendly", but not too keen on other cats, the charity's communications manager Tara Lyn told The Independent.
He has now found a home with mum, Michele, and her children, the charity said separately earlier this week.  He also has two other cats around the house to keep him company and his family says they are "getting along well".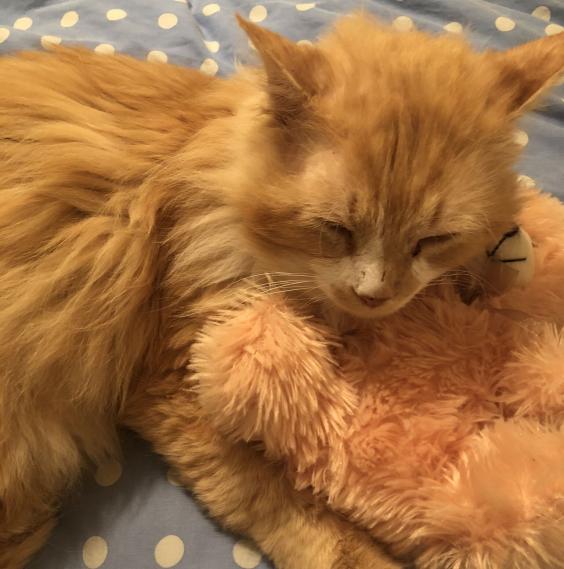 [irp]
Ms Lyn described Toby's story as "heart-breaking", adding that they did not know all the details about what the family asked for him to be put down but "he got a second chance."