A couple was out biking when they heard a loud sound coming from the side of the road. They stopped to investigate and found a tiny kitten all alone.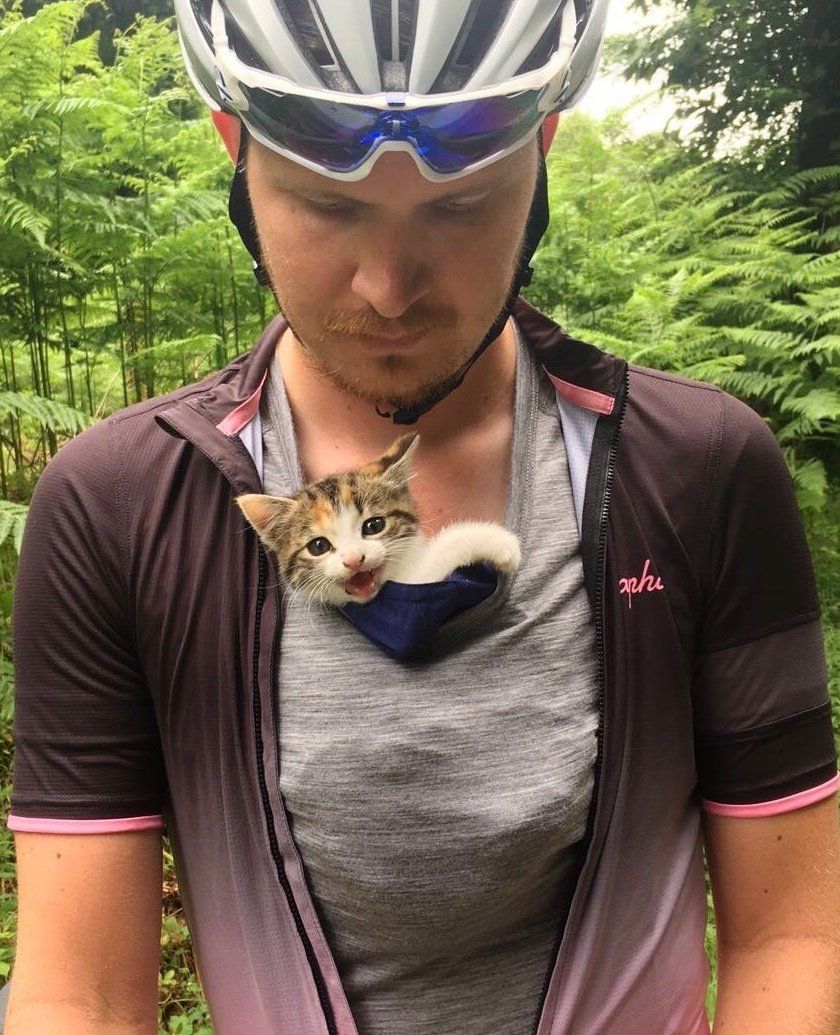 Céline (@tartemadame) and her husband, Daniel (@cycling.dan), were cycling in the countryside of central Brittany, France when they discovered a tiny calico wandering by herself.
"We were on a very quiet road passing through a forest with no houses nearby, when we suddenly heard a loud screeching noise coming from a patch of bracken (fern) on the side of the road," Céline told Love Meow.
"At first, we thought it was some kind of bird so we stopped and tried to see where the noise was coming from. And there she was, a frightened little kitten, crying."
The kitten was distressed and didn't want to come near the couple. Céline lay on the ground and talked to her softly, trying to gain her trust. When the kitty realized that the couple meant no harm, she walked up to Céline and decided that she wanted cuddles.
"CLICK THE BUTTON TO OPEN NEXT PAGE"